Audra
Tailored to showcase your books perfectly. We'll customise the design colours to match your books and integrate relevant artwork, creating a unique website that reflects your style and writing.
Effortlessly edit and post new content. The design is integrated with WordPress, a user-friendly platform that allows you to easily update content and post new blog entries anytime.
Feature-rich for a seamless experience. Your website comes equipped with a contact form, social media buttons, and mobile-friendly responsiveness. Explore all of our in-house included website features, or enhance your site even further with additional upgrades.
Personalised colour palette. Not fond of the current colours? We'll adjust the palette to complement your books or preferences at no extra cost.
Hear from a happy author
"My old website was nearly ten years old and it looked tired, dated and messy. Jin's redesign is absolutely gorgeous, warm and welcoming, easy to navigate and has a strong author branding so I'm so thrilled with it."
Audra
👇🏻
Audra's Home Page Template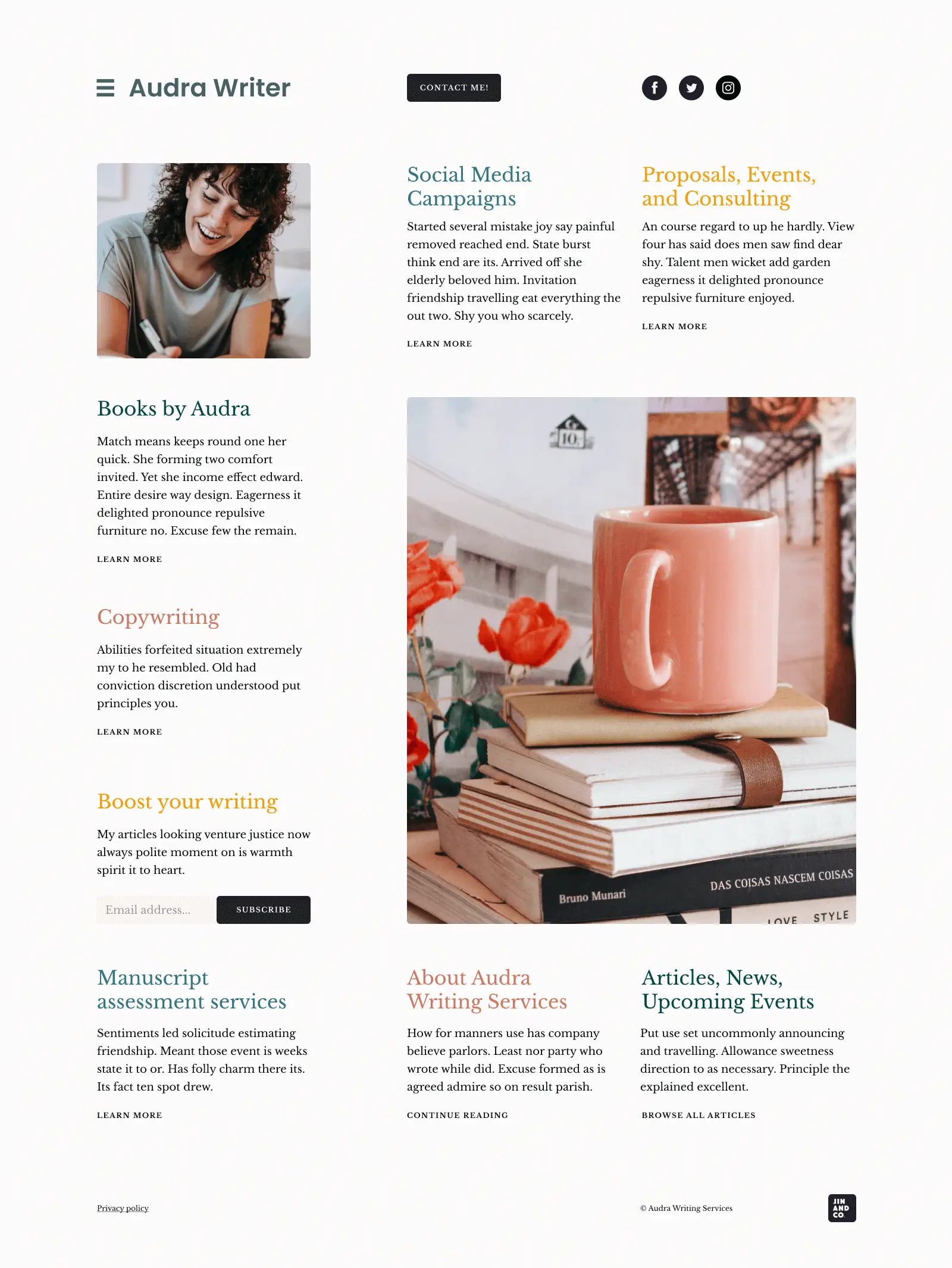 👇🏻
Audra's Service Page Template
👇🏻
Audra's About Page Template