Freddie
Showcase your stories with effortless style
Introducing Freddie, the perfect author website template for the seasoned journalist and accomplished author who seeks a simple, professional design to house their literary achievements.
If you, like Freddie, have been searching for an upgrade from your self-made WordPress blog, look no further. This template captures the essence of your work while adding a touch of your personal flair.
Imagine your online home, where your books take centre stage, your thoughts are heard, and your voice resonates with your audience. Freddie's design embodies that vision, seamlessly blending professionalism with personality, and transforming your digital presence into a captivating experience for your readers.
Bookshelf concept: Effortlessly display and navigate your collection of works, giving your readers an inviting glimpse into your literary world.
Clear, consistent layout: Keep your website uncluttered and easy to navigate, ensuring your visitors can focus on what truly matters – your writing.
Book purchase links: Make it a breeze for readers to buy your books with direct, easily accessible purchase links.
Social media links: Connect with your audience and build your online community with integrated social media buttons.
Author photo and key contacts: Introduce yourself to your readers, showcase your professional image, and provide links to your agent, publicist, or other important contacts.
Ready to elevate your writing career with a website that embodies your unique voice and accomplishments?
Ask about ordering our Freddie design and let us simplify the website process for you.
👇🏻
Freddie's Home Page Template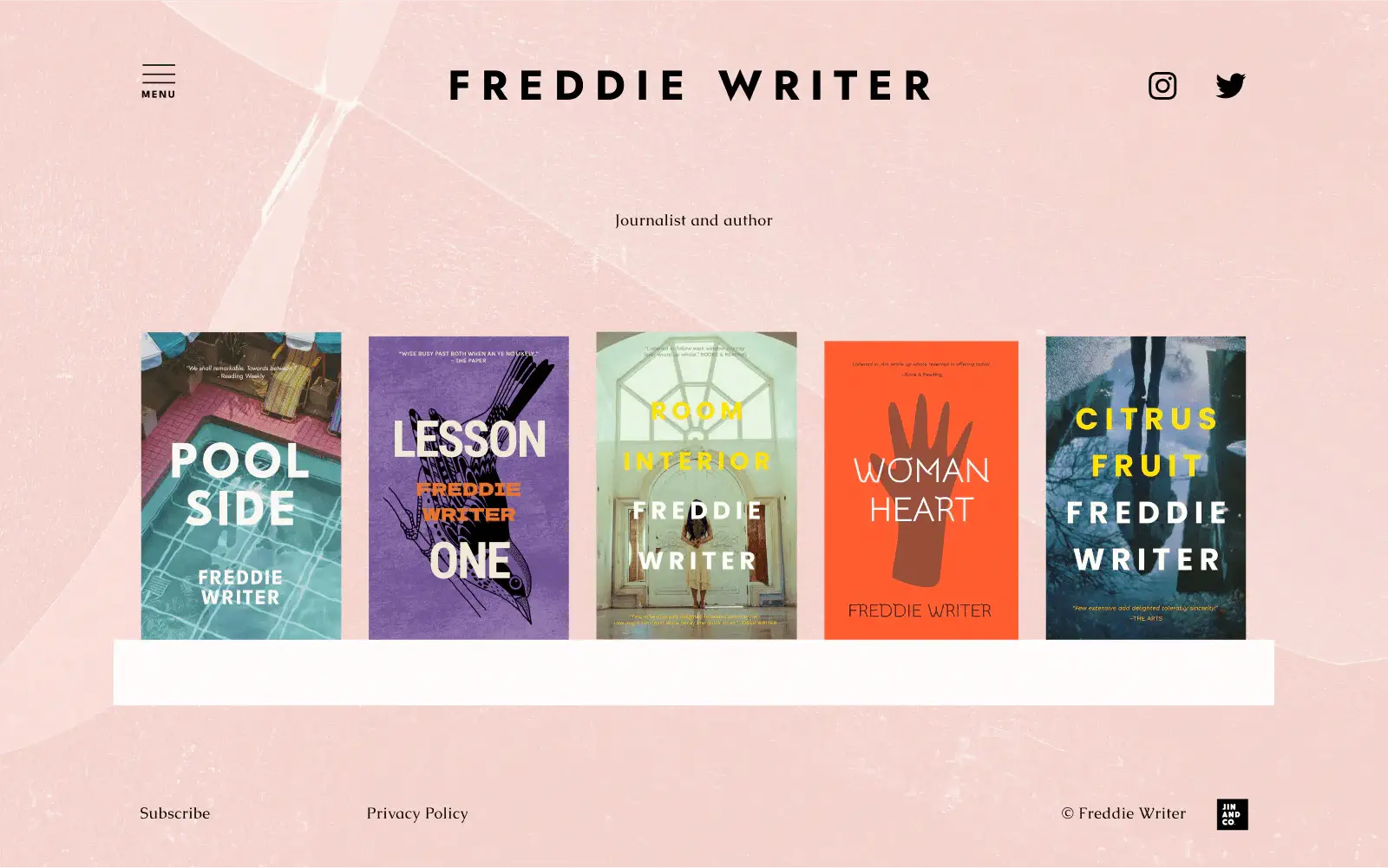 👇🏻
Freddie's About Page Template
👇🏻
Freddie's Book Page Template