How authors can use video to promote themselves (and how I made mine)
Last updated 01 June 2023
Written by Jin Wang
Let's jump straight into some examples of how authors, bloggers, and artists can use video to build their audience and make a connection authentically.
6 ways authors can use video
(Click the pic for the link)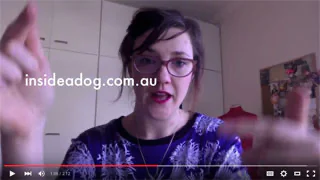 Live stream video and online events for authors
Have you started hearing about live stream video events online? Perhaps you've even watched a few live streams already? So much of the world is moving online for work and events, now's the time to get familiar with live video streaming.
If you're thinking about getting into live streaming video for book launches and online events, read on to boost your tech-savvy.
***
My Grandmother's Grandfather, "Jimmy" Ah Kew Chen arrived in Australia in the 1850s looking for gold. That makes me 4th-generation Australian. But looking at my name and my photo, you might not know it.
In fact, a client came in one day for a meeting, and as she sat down, made a confession. "On the drive over here, I wondered if your English would be good enough to help me build a website."
***
To grow an audience, establish yourself as a leader in your niche (and of course make makes sales), people need to know and trust you.
I like to practise what I preach.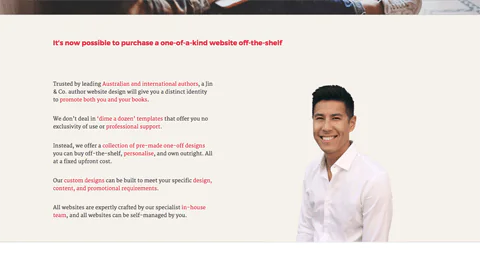 Until this week I used a clear – more importantly, up-to-date – photo of me on my home page. You want to know the person behind the business.
But as I've mentioned, maybe that's not enough. There's an even better way to create a connection. It's a video.
I'm no presenter, I much prefer being behind the camera, and cringe at seeing myself on screen. But when you can see my face, my body language, hear my voice, you instantly get the full picture of who I am.
The purpose of the video wasn't to talk about my designs for sale, my portfolio, or any 'deals'. The purpose was for the viewer to know what it would be like to meet me in my shop.
Here's my video
With my background in teaching, I like to take what I've learnt and share the process with you.
Author's guide to making a video
I've put together this guide to share my planning process, the equipment I used, and publishing it on your author website.
Step 1: Pre-Production – Planning your video
No matter the size, every marketing project should start with a purpose. Establish the purpose and the goal of your video. This will guide you in all areas of production: style, length, content, format, and distribution channel.
Script
Like a story plot, develop a short script, so your video stays focussed. Some tips for video scripts:
Edit, edit, edit, and edit again
Use plain conversational English and contractions, to make it feel natural
Read it aloud when writing, and record the audio on your computer or phone to get a sense of time
Make it short. My first draft was 148 words. The final cut ended up being 76 words
Backgrounds
The 'backdrop' to your video sets the tone. The background has implications when recording sound, and using effects in post-production. Here are some considerations.
Using a coloured sheet of paper (or green screen) allows you to subtract that colour and overlay yourself on another still or moving background.
Seeing you in your natural environment, like your workspace or book nook, feels genuine and creates context.
Go 'into the wild' and shoot in a thematic location, like a scene in your novel.
Our original concept was to shoot the video on the street, in front of our shop. But environmental factors such as glare from the sun, pedestrian interruptions, and the noisy street, all affected my performance.
In the end, we recorded the piece inside, on the couch, where we meet clients. I wanted the video to capture the experience of an informal chat about your books and branding.
Step 2: Production – recording equipment
It's amazing how easily one can shoot video these days.
Choosing a camera
Digital video cameras, or 'camcorders' are a logical choice, and come in options to suit any budget. A camera designed for video, offers a wider range of in-camera video recording features. It's also likely to be equipped with hardware outputs for external monitors and audio devices.
Digital still SLR cameras are a popular choice for shooting shorter videos. The biggest benefit here is the ability to interchange lenses and control depth of field. It's also likely you already own a DSLR.
Smartphones, like an iPhone, give you a way to record video at a surprisingly high-quality. You can also get low-cost iPhone specific tripods to stabilise your shot.
Webcam built into your computer is perfect a option for vlogging, Skype calls, and tutorials.
Our camera setup:
Camera: Canon 6D DSLR. The option of interchangeable lens was a key factor for us.
Lens: Canon 50mm F1.4. We chose this lens to achieve a shallow depth of field (subject in focus, soft background). It offers good picture in low light. It's designed to create the same perspective as the human eye. A perfect choice for us to create the impression of a casual chat.
We used the natural light from our shop, and no artificial lights.
Microphone for recording sound
Sound recording plays a huge part in creating a quality video, especially if recording voice. Don't underestimate sound!
If you're going for a simple rough and ready approach your camera will likely have a built in microphone.
If you're looking for a more professional result, you'll need an external microphone. The two common types on microphones are Dynamic and Condenser.
Dynamic Mics
Most common type of microphone (think wedding speeches)
Tougher build for physical and aural recording
Cheaper
Good for reproducing louder sounds
Condenser Mics
More delicate, deliver higher fidelity
More expensive
Good for recording voice
Our microphone setup:
Step 3: Post-production – editing video, audio and music
Whether you use a Mac or Windows, it's likely your computer will come with consumer grade video editing software.
iMovie on a Mac, or Movie Maker on Windows are both free options and are good for beginners.
Adobe Premiere, and Sony Vegas are paid options, good for intermediate videographers.
Our video editing setup:
Editing software: Sony Vegas
Music: We purchased stock music from AudioJungle, great for royalty free music and sound effects.
Step 4: Publishing your video
The purpose of your video will determine where you publish.
Without getting into the nitty-gritty, you want a video hosting service to store and stream your video, and allow you to embed the video on your website.
Public video hosting platforms
It's likely you're already familiar with YouTube. Vimeo is another popular platform, with both free and paid plans.
Keep in mind that whenever a service is free, you are the product.
YouTube is a video advertising network, so they earn revenue by displaying ads around your video content. Vimeo doesn't display video ads, but will show text and image based banner ads.
A few thoughts on YouTube vs Vimeo
Easy and quick to create a free account, and get up and running on both platforms.
YouTube offers unlimited video uploads. Vimeo limits the number of videos you can upload.
YouTube has a larger community, so more organic traffic to your video. Google are also more likely to surface your video in regular Google search results. YouTube's larger community surrounds your video with a high-volume of low-quality videos.
YouTube is likely a more familiar viewing experience for your viewer. Vimeo is a cleaner, less cluttered viewing experience.
Conflicting goals. You want people to go from YouTube to your site; YouTube wants people to stay on their site and consume more videos, irrespective of who published it.
YouTube run ads around your content. Vimeo don't show video ads, but will display text and image ads that you can't control.
Private video hosting
I take the experience of my business and brand seriously. So I chose the paid video hosting service Wistia. I don't get ads around my content and I get full control over the viewing experience.
Wistia can show play counts and is pre-configured to record view counts in Google Analytics. This means I can see how many people watch my video per page visit and know where people drop off during playback (e.g. at the 75% mark) – where I need to improve my video!
Wistia has a free plan, so definitely check them out. I'll add that I'm not affiliated with them in any way.
If you need help setting it up, add a comment below, or get in touch.
Summary
Creating a video comes with a steep learning curve. But punctuating that curve are frequently predictable plateaus, so jumping in can bring good results early on.
Technical tips aside. Here are a few points of encouragement keep in mind.
Keep it simple
Keep your energy up when recording
Don't get overwhelmed, just do what you can manage and keep improving
Be yourself, that's what the viewer is looking for
Just like when speaking in public, the audience wants you to succeed
Looking to make a book trailer? Get in touch to talk about the possibilities.
Need help with setting up a video subscription or eCourse on your author website? Can do.